LPG Under Ground Storage Tank
Size 5 – 10 Tons
Thai Metal Product Industry Co., Ltd. was one of the manufacturers that produced the most Under Ground LPG Storage Tanks during peak period of 2008-2011. In underground storage facility, tanks are buried in concrete pit and covered with sand or suitable inert material is provided to cover the bullet, which is kept under ground.
Features:
LPG Underground Storage Tanks installation is more space efficient than above ground, mounded and spherical tanks
The smaller vessel-to-vessel spacing and due to the smaller safety distance requirement.
Fire water (Sprinkle) requirement for mounded storages is less.
Underground Tank has less impact on heat radiation from nearby fire, pressure wave originating from an explosion, etc.
Site area required less compared to above ground storage.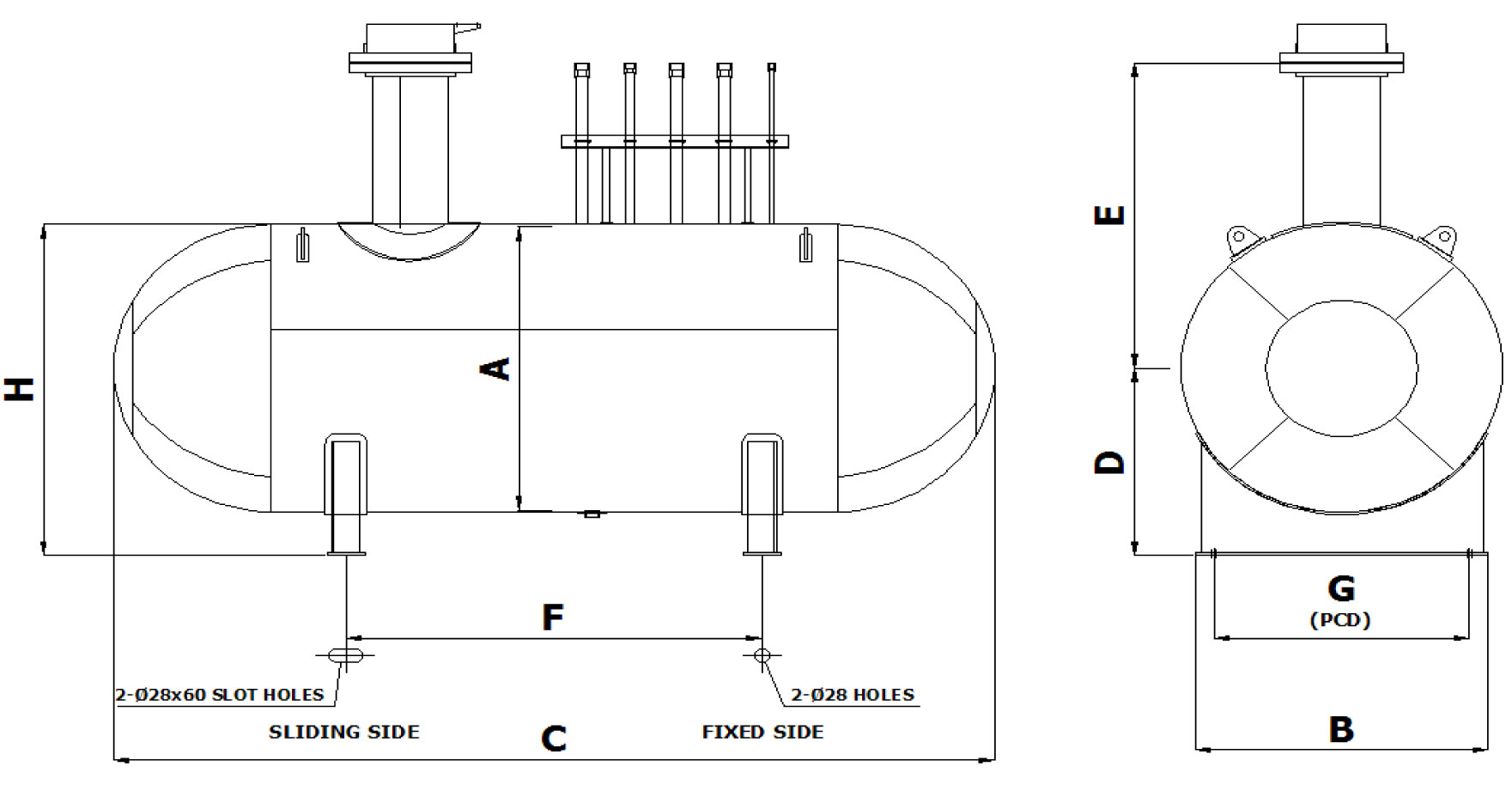 LPG Under Ground Storage Tank

SIZE

VOLUME

Dimension (mm.)

A

B

C

D

E

F

G

H

WEIGHT

4.3 Ton.
8,948
1,745
1,610
4,330
1,100
1,800
2,200
1,450
1,986.5
2,527
5 Ton.
9,991
1,745
1,610
4,761
1,100
1,800
2,200
1,350
1,986.5
2,884
10 Ton.
19,925
1,745
1,610
8,923
1,100
1,088
6,260
1,350
1,986.5
6,289